After four years, actress Choi Ji Woo will make her comeback through a thriller series!
According to drama officials on September 10th Choi Ji Woo will be the main lead for the upcoming thriller drama "Goosebumps" by "Gonjiam: Haunted Asylum" director Jung Bum Shik. 
Kakao Entertainment also confirmed the news that Choi Ji Woo will be working with singer Jung Dong Won in the upcoming drama "Goosebumps."
"Goosebumps" will be part of KakaoTV's drama lineup. The drama is already drawing attention because it will be the latest work of director Jug Bum Shik who is known for creating movies such as "Gonjiam: Haunted Asylum," "Casa Amor: Exclusive for Ladies," "Horror Stories," "Forbidden Dream," and more. This will also be his first time directing a drama. 
Choi Ji Woo will play the role of Hyeon Jeong. She's a beauty who hides a secret. She will convey the tension in the drama with the saying "even a calm daily life can be a horror."
This said series will be the first drama project of Choi Ji Woo after giving birth.
KakaoTV's "Goosebumps" is currently filming and the drama will premiere during the second half of this year.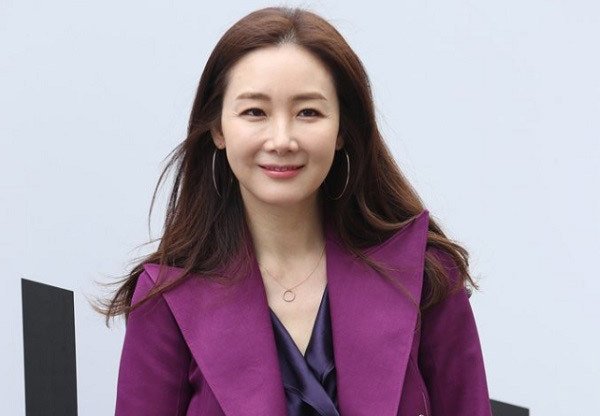 Choi Ji Woo last starred in the 2017 drama "The Most Beautiful Goodbye" along with Won Mi Kyung, Yoo Dong Geun, Kim Young Ok, Yoo Jae Myung, and SHINee's Choi Min Ho. In 2019, she made a special appearance in the hit drama "Crash Landing on You" as herself. She had a scene with Yoo Soo Bin whose character is a big fan of Choi Ji Woo.
The top actress got married in 2018 and gave birth to a daughter in 2020. This is the reason why Choi Ji Woo has not participated in a drama since 2017. 
Meanwhile, the actress is known for leading the dramas "Twenty Again," "The Suspicious Housekeeper," "Stairway to Heaven," "Winter Sonata," and more.
Source
Are you going to watch the comeback drama of Choi Ji Woo?
Please follow and like us: