Na In Woo and Girls Generation's Seohyun will officially lead the upcoming romantic fantasy drama "The Jinx's Lover."
On August 10th it was officially announced that Na In Woo and Seohyun will be working together for the upcoming drama. "The Jinx's Lover" will be helmed by director Yoon Sang Ho who's known for his works such as "River Where the Moon Rises" and "Saimdang, Light's Diary." The script will be written by Jang Yoon Mi who also penned "Luck-Key."
Based on a hit webtoon of the same name, "The Jinx's Lover" will revolve around an unlucky man and a goddess. The poor and unlucky man already accepted his fate but he will eventually meet the lucky goddess hidden in a conglomerate family. 
Seohyun will play the role of the "Goddess of Fortune" named Lee Seul Bi. She has the ability to see the future of anyone who touches her hand. She grew up in a secret room but was able to escape and eventually meets Gong Soo Kwang. 
Na In Woo will play the role of Gong Soo Kwang, a fish vendor at Seodong Market and has a special jinx. He became unlucky and lost everything since he met Seul Bi seven years ago. 
According to the reports, the cast already began filming. "The Jinx's Lover" will have a total of 16 episodes. The broadcast channel and dates are yet to be revealed.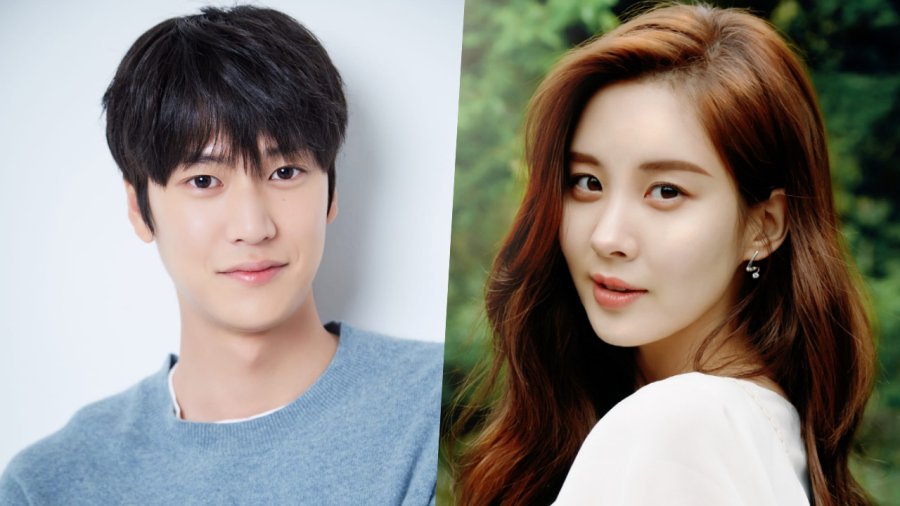 This will be the second drama that Na In Woo will be the main lead. This will also be the second time that he will be working with director Yoon Sang Ho. They first worked for the KBS drama "River Where the Moon Rises." 
Na In Woo previously starred in the drama  "Blue Spring From a Distance" with Park Ji Hoon, Kang Min Ah, Bae In Hyuk, and more.
Meanwhile, "The Jinx's Lover" will be Seohyun's next drama project after "Private Lives" with Go Kyung Pyo. The idol-actress is also set to appear in the upcoming movies "Holy Night: Demon Hunters," and "Moral Sense."
Source
What are your thoughts on the upcoming partnership of Na In Woon and Seohyun?
Please follow and like us: