The latest drama "Eve" features Seo Yea Ji as the main character, this is her first appearance after a hiatus for more than a year due to being involved in a scandal. Eve is a romantic melodrama with a plot that will stir the feelings of the audience. A woman's revenge against a chaebol who destroyed her family's life.
Drama Eve Preview
Play Cast
Seo Ye Ji as Lee Ra El
Lee Sang Yeob as Seo Eun Pyung
Park Byung Eun as Kang Yoon Kyum
Yoo Sun as Han So Ra
In its first episode, Drama Eve featured a very bold scene that surprised many fans. The first episode of the series aired on May 1 with 19+ ratings. There is a scene showing an adult scene between Lee Rael (played by Seo Ye Ji) and her husband Jang Jin Wook (played by Lee Ha Yool).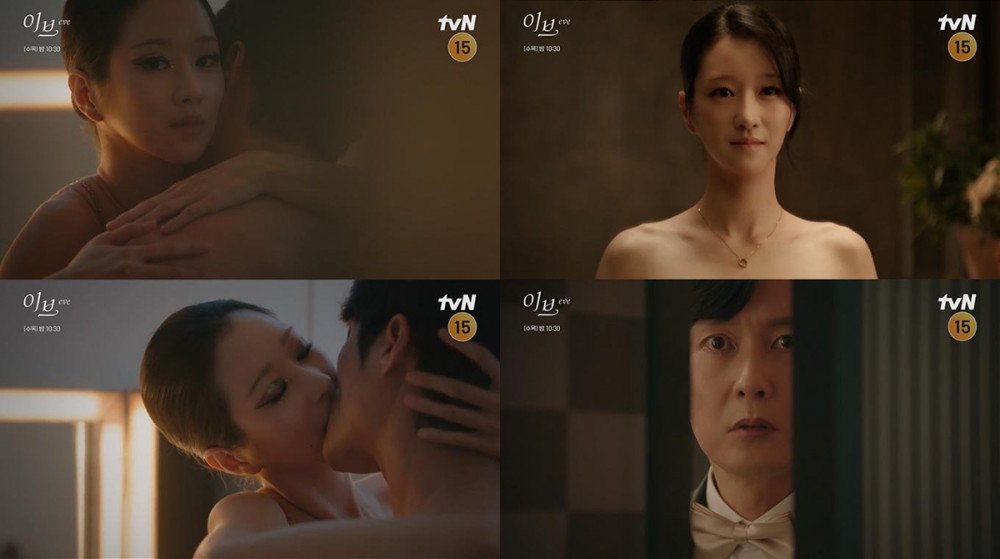 Lee Ra-el's life begins to be told along with the background of his life. Lee Ra-el's two personalities will be revealed, as she plans to take revenge in secret. Other characters such as Seo Eun-pyeong and Kang Yoon-hyeom were also introduced and their interrelationships with each other.
When Lee Ra El was little he really idolized his loving parents. Her father is very intelligent and mother is very beautiful. But a tragedy occurred, a cruel force beyond their control caused the death of their father, the family was then destroyed.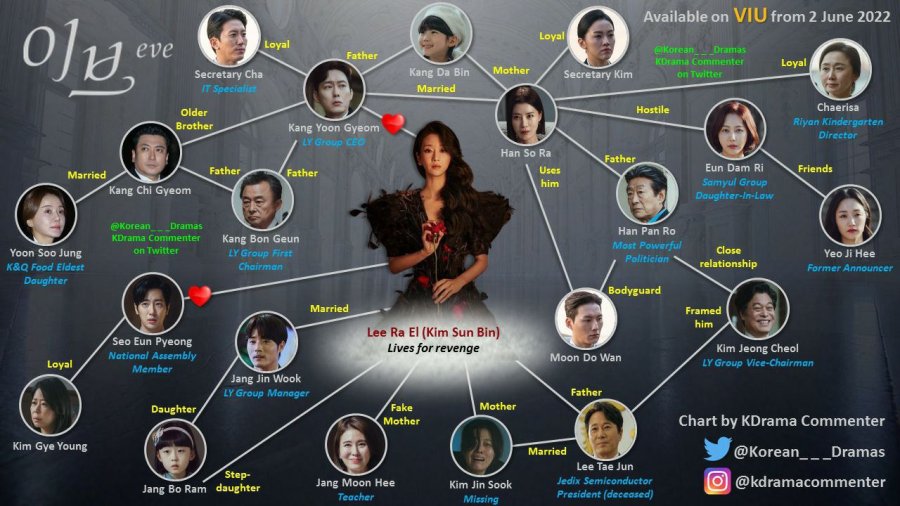 Heartbroken by this horrific experience, he vows to take revenge on the super rich people who orchestrated this horrific tragedy. His main target is Kang Yoon Kyum, CEO of LY Group's business empire, and one of the ringleaders of the plot that ends up destroying his family.
The weapon that Lee Ra El uses is divorce. Putting himself in the middle of a staggering USD 1.6 billion legal battle, he hopes to bring down Kang Yoon Kyum and LY Group once and for all.
But in order to do so, he would need to wage a bitter legal battle and fight enormous forces both inside and outside the courtroom. This plan has been running for 13 years, Lee Rael uses all his tricks to catch Kang Yoon Kyum when he least expects it.
Please follow and like us: