---
Hello, dear MDL readers!
This time, I'm going to talk about the comical life and journey of the funniest 
medical squad ever encountered in Asian dramas. Just go steady and grab the gear!
 Are you ready? Let's start this ride!
---
Fair Warning: 

This article contains spoilers about the story, 
cast, teasers, trailers, or any other information known to the large public. 
Notice: Can be easily read in both light and dark mode!
---
Also known as: Hospital Playlist ++
Airs On:  Thursday | Country: South Korea | Duration: 1 hr. 30 minutes 
It will also be airing with English subtitles in high quality on Netflix. 
---

---
Life is for sure, filled with sweet, cute but also sad and sour or bitter times, we sometimes tend to run away from, when the last straw from the glass starts to flow by. If everything starts to pile up, it won't be enough to place each moment in a place, but let's just imagine it's a giant cake, and every day we take one piece of it. This comparison pretty much sums up the life of this comedical quad of "Hospital Playlist 2 (2021)".
---

---
The first poster's caption reads, "Our special but ordinary everyday lives."

(Poster source:

Soompi

)
---
The second poster embodies a much-awaited shower rain, 
after a tiring day,  during the torrid Summer!

(Poster source:

Soompi

)
---

---
If you can't recall what happened in the first season, or if you wish to relive these previously comic moments, the next video will be very helpful:

(Official video and photo source: The Swoon, Netflix)
---
After a good and healthy laugh, let's move on to the main subject.
Perhaps some of you might still remember, the initial story was left unfinished, with many questions marks left behind. Ik Joon (Jo Jung Suk) could no longer hide away his true feelings for Song Hwa (Jeon Mi Do) as he finally poured out his deepest thoughts, saying, "Although you're a friend I've seen for a long time, I've come to like you. If I confess my feelings, I think it'll get slightly awkward, but if I don't confess them now, I think I'd regret it for the rest of my life. What do I do?"  This question leaves one wondering if they will decide to step over the friendship barrier, for something more, or not by remaining in the same "place".
Since a long time ago, Ahn Jung Won (Yoo Yeon Seok) dreamt of becoming a priest, but his strong will to help other people made him work as a doctor. Out of the blue, a young and kind-hearted female resident, Jang Gyeo Ul (Shin Hyun Bin), began having a one-sided crush on him for quite a while, waiting in a corner for answers. While crying, she told him, "I like you, doctor," and Ahn Jung Won responded with an unexpected kiss. The present season will be a glimpse at their unknown journey to love and other future plans for life.
Here comes the odd couple, which started their interaction on the wrong foot but ended up falling head over heels for each other. Nowadays, Kim Jun Wan (Jung Kyung Ho) with Lee Ik Sun (Kwak Sun Young), are experiencing the joys and strains of a long-distance relationship because Ik Sun suddenly moves to the United Kingdom to pursue a larger opportunity for studies. After much consideration as many worries weighted down, Jun Wan sent Ik Sun a ring, but she did not consider his feelings or thoughts because he immediately received the package back, leaving him heartbroken. In the given circumstances, will they be able to move on smoothly, without stumbling upon new and bigger obstacles that may come in time?
---
Simply For Fun from Season 2: A Not So Secret Romance 😀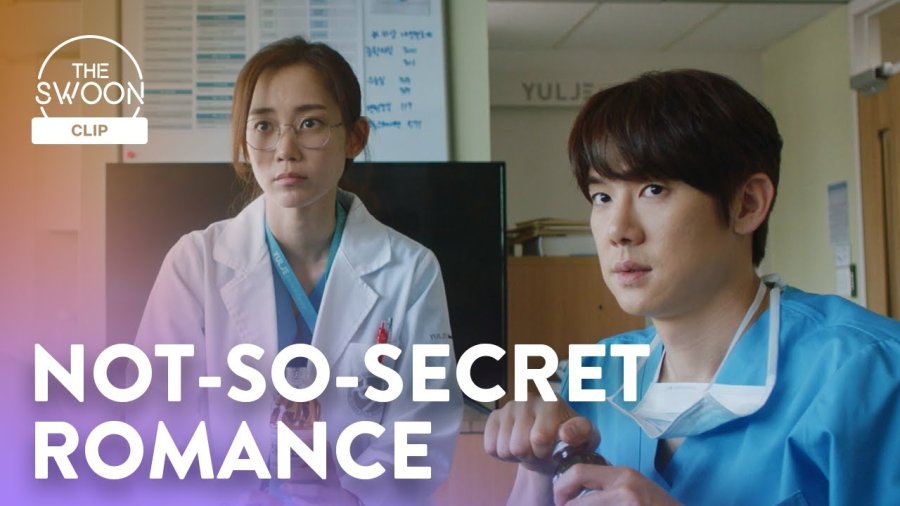 (Official video and photo source:

The Swoon

,

Netflix

)
---
Goodbye, and thank you for reading! See you around next time! ^^

---
Sources: 1, 2, 3, 4, 5, 6, 7, 8, 9, 10, 11
---
netflix
korean drama
comedy
life
news
medical
tvn
hospital playlist 2
Please follow and like us: