Stage name


IU (아이유)



Birth Date


May 16, 1993 (age: 28)



Birth Place


Songjeong-dong, Seoul, South Korea




Weight

47 kg (103 lbs.) 




Height

162 cm (5'3")




Blood Type

O

Zodiac Sign

Taurus

MBTI

INFP
Occupation

Singer-Songwriter, Actress

Nicknames

Nation's Little Sister; Nation's Sweetheart

Fandom Name

Uaena – U (You), ae (Love), na (Me/I)

Fandom Color

Neon/Lime Green

Debut Date

September 18, 2008 

Agency

2008 – 2020: Kakao M Entertainment (formerly LOEN Entertainment)
2020 – Present: EDAM Entertainment
You can read the previous guide (written in 2018) to IU here.
This article is best viewed in Light Mode.
---

---
2011
Episodes: 16

In 2011, IU debuted in the television series, Dream High. The story revolves around students in Kirin High who trains and studies to become idols. 

IU played the part of a girl named Kim Pil Sook who is overweight and shy, but is a very talented singer and guitarist. Studying at Kirin, Pil Sook fell in love with another student, Jason (Jang Wooyoung) who was a little put off by her weight. So she used this as an inspiration to lose weight for Jason to reconsider dating her. 

This very first acting role of IU was one of the reason why many fell in love with her, alongside the time where she promoted her hit song 'Good Day'. She played a sweet and kind girl who has a sincere and genuine love for music, just like herself. I really recommend you watch the drama and cheer for IU and our Milky Couple, in this musical full of friendship, rivalry, growth, love and love for music!
---
2013
Episodes: 50

Honestly one of my favorite of IU's works in terms of acting! 

This drama has 50 episodes and some parts may not focus solely on her, but her sibling's and family's stories as well. This role was her very first main role and for a reason. She did an amazing job! 

IU played the role of the middle child Lee Soon Shin, who seems to be a character who lacks luck and natural talent in life. She is seen as a mediocre girl who stays bright and keeps on doing her best in life. After consecutive unlucky happenings, Soon Shin came in contact of a talent producer Shin Joon Ho (Jo Jung Seok) who trained her to become a talent in his company. Soon she discovered her talent for acting and continued to pursue it, teaching Joon Ho the true meaning of winning, and success.

One of the best scene that lives in my head rent free until now is her audition scene for acting in the drama. Her sincerity, purity, and just- pretty crying face that made me want to do things for her, and made me want to fix her life and give her money. Because of that one scene, I forgave her grandmother.

I'm telling you, watch this K-drama if you love long family dramas! It's full of comedy, family love, self-love, and a whole lot of character development!

This drama also made Yoo In Na and IU become closer!

It's available in KBS WORLD TV's official YouTube channel!
---
2013
Episodes: 16

Shortly after You are the best is another drama in the same year! Bel Ami or also known as Pretty Man. 

IU played the character of Kim Bo Tong (If you don't know, Botong means common, ordinary, or usual) who has an unrequited love towards Dokgo Ma Te (Jang Geun Suk). She does everything for him just to make him fall in love with her. 

The drama could also be called: What's Wrong with Dokgo Ma Te? He keeps sleeping on Botong, and only dates successful women. Character development is indeed served at the end, but I can't help dislike Jang Geun Suk's character until the middle episodes. 

You can see in some scenes the classic touch of old K-Dramas from the thrilling music when the antagonist proposes something to the cute sounds in comedic scenes.

Some fans weren't satisfied of the story and the drama's pace, but it is a treasure chest of IU's cutest moments. 

Watch this drama if you love old romcoms full of cuteness! 
---
2015
Episodes: 12

The Producers is a unique paced drama about the life of a variety and a music show producer. IU played the role of Cindy, who is known to be an "ice princess" for her cold upbringing. As the drama progresses, she reveals some of her soft characteristics to PD Baek Seung Chan (Kim Soo Hyun) who was also his co-star from Dream High.

From this drama on, many fans kept waiting for IU's new dramas with fresh roles such as Cindy, and may have been the role that got her Jang Man Wol in Hotel Del Luna. 

It may have been Cha Tae Hyun that urged me to watch the drama, but I fell in love with IU here all over again! Her crying scenes are always impeccable, makes me think how genuine-looking her emotions are! 

If you're the same as me and you love variety shows, this drama could open you up on the behind scenes and how music shows function behind the camera! 

Watch this drama for a different pace, different story, and a different IU! 
---
2016
Episodes: 20

Adapted from the Chinese novel 'Bu Bu Jing Xin' by Tong Hua, coming in at number one of my favorite drama of IU in terms of story, MOON LOVERS: SCARLET HEART RYEO, everyone! I know that you already know about this drama. But in case you don't, allow me to enlighten you of this masterpiece. 

The drama is set in Goryeo Dynasty where IU, Go Ha Jin, woke up in the body of Hae Soo when she was sent to the past during an eclipse. She got involved in the palace's matters alongside some beautiful princes as her friends. 

Some may say that this drama is their least favorite of IU's works because of the Korean version's story which was greatly compared to the Chinese version, I personally think that IU's acting here is superb. Imagine acting alongside Lee Joon Gi. You guys, it's Lee Joon Gi. Catching up to this guy is impossible but IU did amazing. 

So my two favorites being in a single drama is a dream come true to me, and I may or may not be a little biased. But I tell you, if you are not familiar of Bu Bu Jing Xin's story yet, starting in the Korean Drama version is not so bad!   

There may be a little dissatisfaction at the end, this is because Scarlet Heart fans need a season 2. Please watch this drama. It's a historical drama full of crying, laughing, politics, tragedy, etc. Find out for yourself whether you like it or not! (PS. YOU WILL.)
---
2018
Episodes: 16

Now, my favorite in terms of acting, My Mister!/My Ahjussi! 

Before the drama, IU released her album Chat-shire, which heated up a controversy that the said album depicted a Lolita-esque image. This made her think of turning the drama down because of an older partner in the drama. 'I thought that if my controversy and the script weren't good together, I would've examined it further. However, reading it from a pure point of view, it felt like a good script with good people. The director also gave me confidence, so I said I'd do my best.' 

I thank God that IU got this role, regardless of the controversy. 

Anyways, in this drama, IU really just blew me away and convinced me into thinking that IU was nowhere in the drama but only Lee Ji Ahn. This slice of life took another view of how the three brothers in their 40s, and a woman in her 20s, dealt with life obstacles given to them. This is nowhere near your usual fluff and light dramas. It takes a dark and realistic turn with good lessons, characters, plot, and ending! 

Please watch My Mister, it is an art!


 
---
2019
Episodes: 4

Persona is a web drama with IU acting various roles in four short stories. This drama really shows her versatility and talent in acting, from a seductive woman to a normal high school student, and depicting deep and genuine emotions that also go beyond what meets the eye. I think there was a lot of psychological symbolism in the drama that could allow the viewers into interpreting the scenes and stories with their own thinking. 

A Personal favorite is the last one, where it's set in Black and white, feels, thinking, and more thinking. This drama is a bliss to those who love a good story that makes you ponder, conveyed by our favorite IU. The difference of each role and how IU depicted them all as if they're all of their own character, is something we should applaud. To see more of IU's versatile acting, unique and tickles your thinking brain drama, please watch Persona!  
---
2019
Episodes: 16

Onto the most beautiful drama IU had ever played a role on. Hotel Del Luna. Most of you may have watched this beauty by now,  let's walk the memory lane, shall we? Hotel Del Luna, a drama by the famous screenwriters the Hong Sisters, was one of the highest rated Korean drama in cable television history. On the tenth spot when it aired from July to September 2019.

Of course with our IU as the iconic Jang Man Wol, who is a very fashionable, beautiful, charismatic but cold owner of a hotel 'Hotel Del Luna', this hotel host ghosts who are yet to satisfy their greed or need from the real world and this is where they satiate those needs, before crossing into the afterlife. Each of the supporting roles did a very good job into making the drama interesting with their own stories to tell and some comedic scenes. 

Jang Man Wol's assistant manager Goo Chan Sung, (Yeo Jin Goo) who's constantly getting attached to the guests, the staffs and the owner of the hotel, found himself in a dilemma he can't get himself out of. 

From Jang Man Wol's wardrobe, the setting, is very beautiful and aesthetically pleasing, every scene was made like a movie! Watch this drama for a beautiful, sad, fun and thrilling ride!

And a bonus cameo from the Lee Joon Gi and Kim Soo Hyun! Would it be possible for a season 2 with different casts but the same plot? Hong Sisters? Look at Kim Soo Hyun as the next owner! I'm already imagining the countless colorful and stylish suits! Maybe in the future, let's hope for it!
---

---

Heroes
July 2010 – May 2011
40 episodes
IU's first variety show where she is a regular member! 
Heroes is a variety show where every week, the casts are divided into two groups, the popular and non-popular group,(where citizens choose which celebrity is which) and they complete missions for a prize. 
This is where you will know more about IU's past and younger personality and how she acts around her colleagues, but aside from that, this variety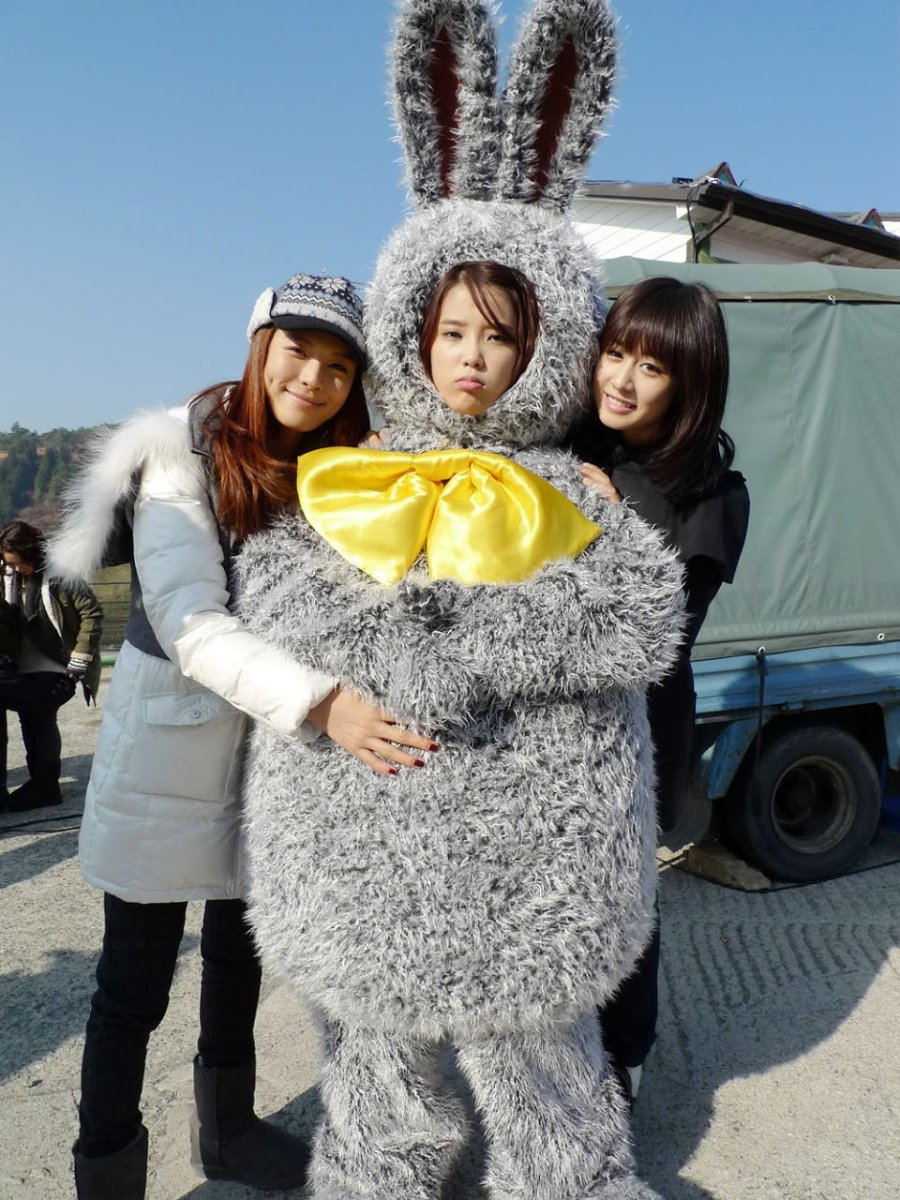 show is really fun to watch! If you know some 2nd generation idols, like T-ARA, BEG, After School, and Kara, some of their members are casts here, along with great comedians as well!
This show is probably where Jiyeon, Yoo In Na and IU became close!
And you may have seen this cutest thing on the entire world, the IU Bunny, singing Good Day~ (Jungkook from BTS also wore this cute costume in one of their practice videos)
---
May 2011 – Aug 2011
Episodes: 14
Appears from episodes 1 to 8 and episode 13 as a guest
It's a reality/dancing show, where celebrities learn figure skating dances and compete with each other.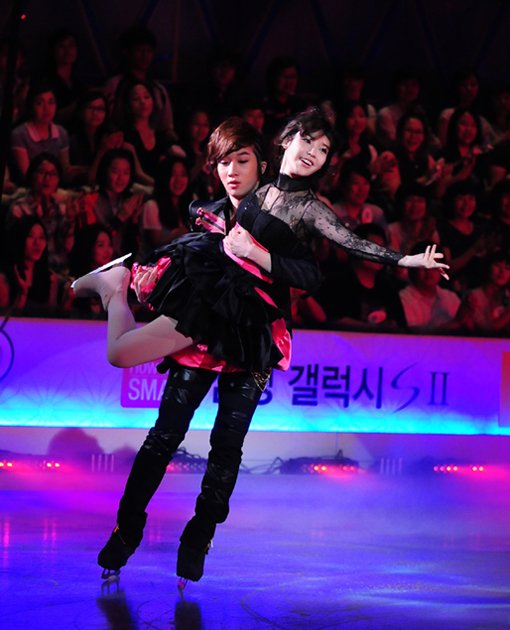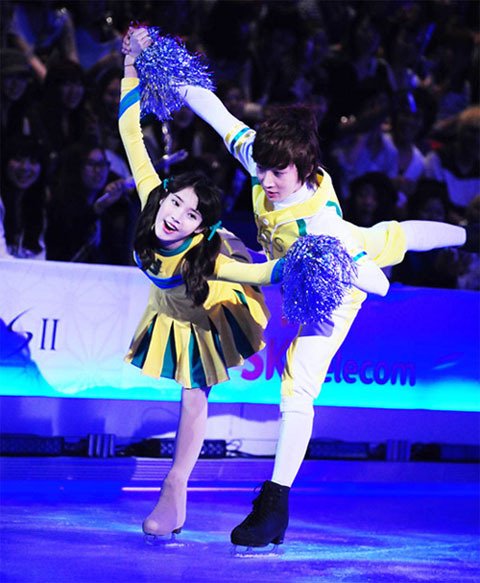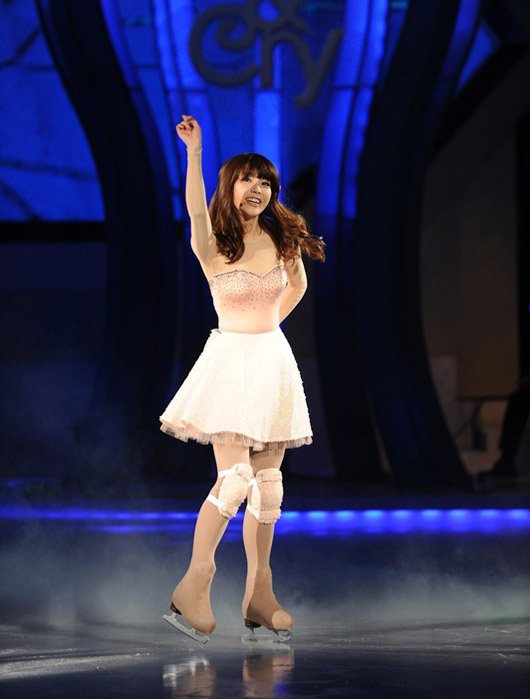 ---
2014

---
---
2020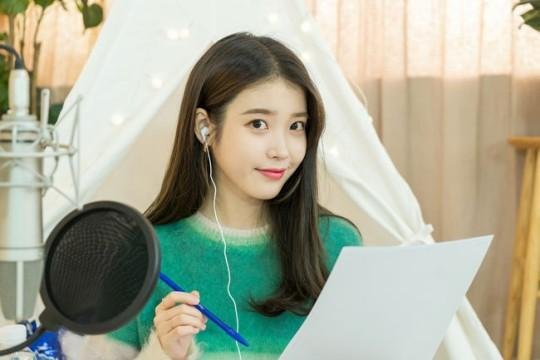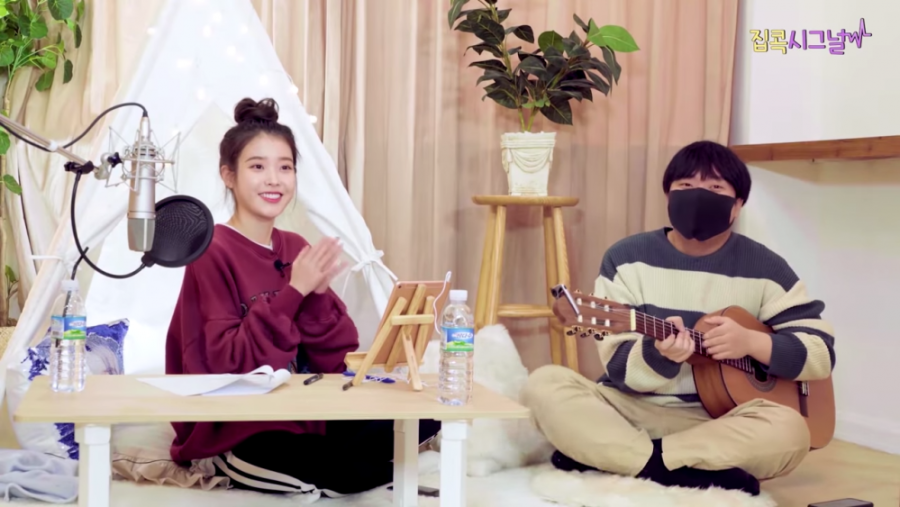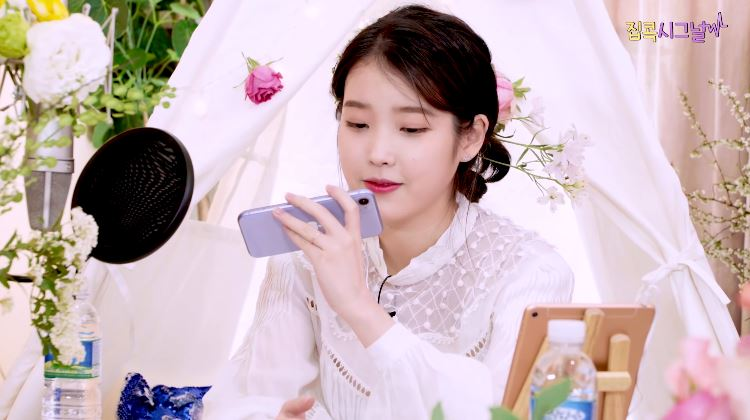 ---


2020
---

---
---

---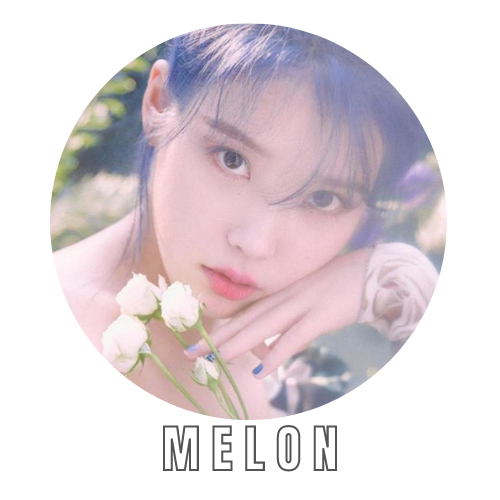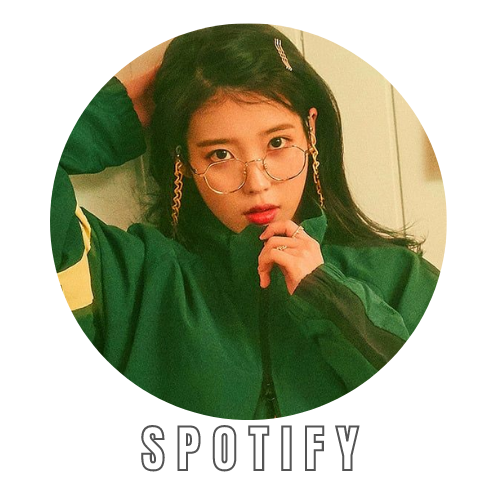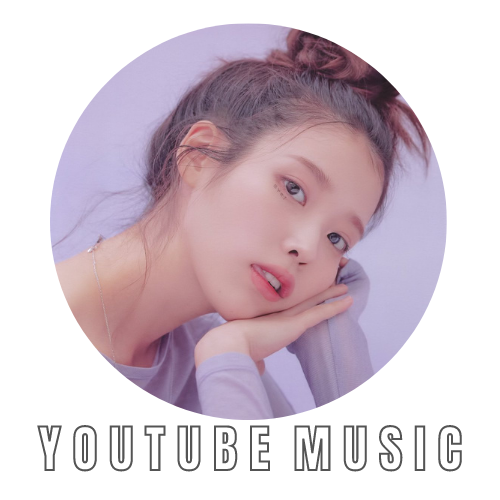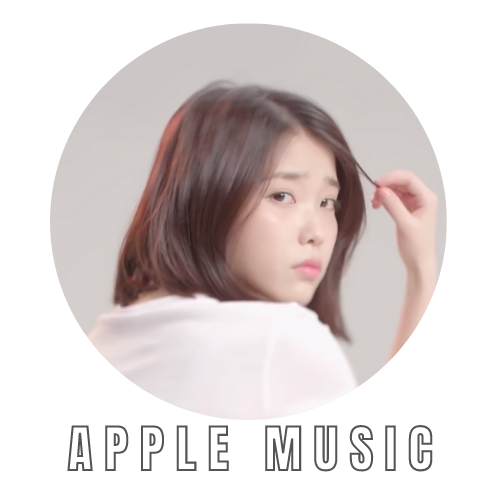 ---
"You and I become One through music."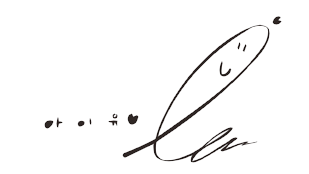 ---
Edited by: devitto (1st editor)
Please follow and like us: