Another Netflix original series will be made and it will star Kim Young Kwang, Kang Hae Lim, Kim Yong Ji, and Kim Soo Yeon!
On September 23rd Netflix announced that director Jung Ji Woo will be working with Netflix for the first time ever with the drama "Somebody." The series will be led by Kim Young Kwang, Kang Hae Lim, Kim Yong Ji, and Kim Soo Yeon.
Director Jung Ji Woo is known for depicting human emotions and psychology with his projects such as "Tune in for Love," "Heart Blackened," "4th Place," "Happy End," and more. 
The upcoming Netflix series "Somebody" will be a collaboration between director Jung Ji Woo and writer Han Ji Wan. The said series will be a thriller psychological drama that will narrate the story of murder cases that take place through the social media application 'Somebody.' The drama will be based on the 2000 movie "American Psycho."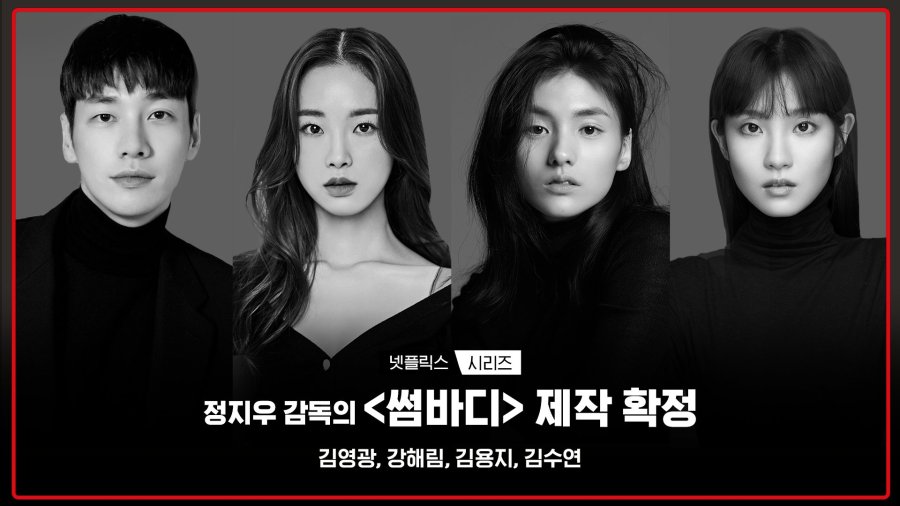 Kim Young Kwang is set to play the character named Sung Yun Oh. He is easily adored by many due to his charming personality however, he actually doesn't reveal his true feelings. He will begin to reveal his hidden feelings after meeting the developer of the social media app, 'Somebody'.
Kang Hae Rim will play the role of Som, the developer of the Somebody app. She finds it difficult to communicate with other people but her amazing skills got her to develop an artificial intelligence chatting program and social connecting app Somebody.
Meanwhile, reports already circulated last week that Kim Yong Ji will be joining the upcoming drama. There are still no details about the character she will portray.
Last on the lineup is none other than Kim Soo Yeon who got the role for"Somebody" through a fierce competition of 500:1. Kim Soo Yeon got the role of a police officer named Ki Eun who's passionate about the mysterious case about the 'Somebody' app. She is also the best friend of the developer for 10 years.
The airing of "Somebody" is still not revealed.
Source
What are your thoughts on the combination of actors for the upcoming drama "Somebody"?
Please follow and like us: