Kim Seon Ho, Youn Yuh Jung, and Kim Yoon Jin will reportedly lead the upcoming movie "Dog Days" directed by Kim Deok Min.
According to several reports on September 20th Kim Seon Ho, Youn Yuh Jung, and Kim Yoon Jin were cast in the upcoming film "Dog Days" and they are currently reviewing the offer.
"Dog Days" will tell the story of different kinds of people who grew up with pets. The movie will be directed by Kim Deok Min and JK Film will be the one responsible for the production.
It was also revealed that Youn Yuh Jung decided to appear in the film because of her trust in the production company JK Film and director Kim Deok Min. It was also reported that Kim Seon Ho also agreed to join because of the senior actresses Youn Yuh Jung and Kim Yoon Jin.
"Dog Days" will begin filming at the end of December after finishing the pre-production and major casting work.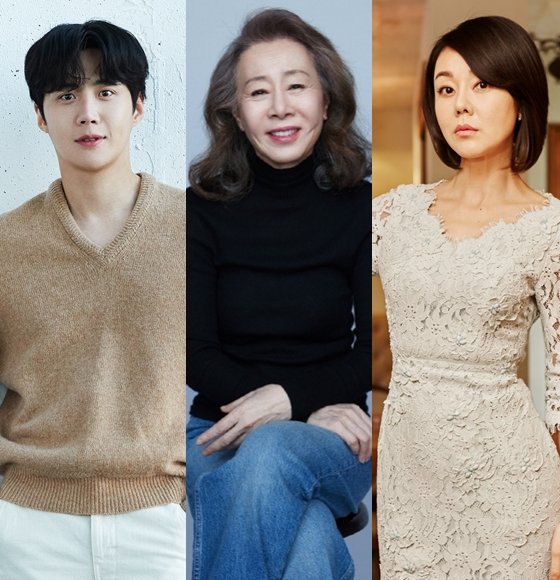 For Kim Seon Ho, this will be the third movie that the actor will reportedly star in. Just this month, media outlets shared that Kim Seon Ho will be the main lead of the film "Sad Tropical" as well as "2 O'Clock Date" with Girls' Generation's Im Yoon Ah. Whichever premieres first will be Kim Seon Ho's debut on the big screen since debut. The actor currently stars in the drama "Hometown Cha-Cha-Cha" together with Shin Min Ah, Lee Sang Yi, and more. 
Youn Yun Jung is reportedly taking a break right now and will resume acting through the film "Dog Days." She is currently busy continuing her career as Korea's first-ever Academy Award Winner. She will leave the country in the second half of the year to attend the Academy Museum in Los Angeles.
Meanwhile, Kim Yoon Jin is set to star in the upcoming movie "Confession" with So Ji Sub and Nana that is slated to premiere early next year. The actress will also join the cast of the upcoming Korean remake of "Money Heist."
Source
What are your thoughts on the casting of "Dog Days"?
Please follow and like us: